Teddy Bear
Every year, the Soroptomist International of Gresham put on a Teddy Bear Parade. In 2017, the Soroptomist International of Gresham and the Bemis family paid for this bronze to celebrate 35 years of the Soroptomist Teddy Bear Parade in Gresham. Here are some photos of the really fun unveilling!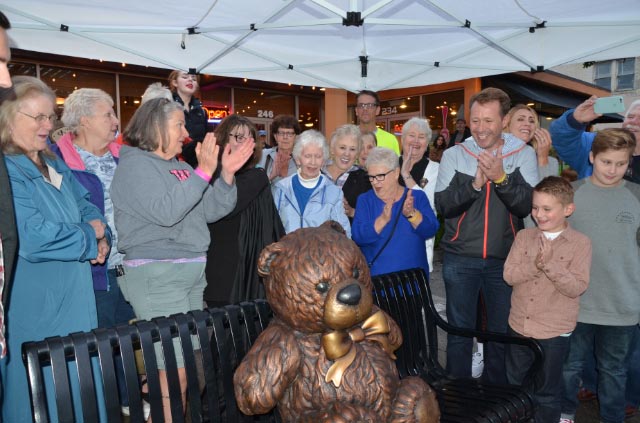 Mayor Bemis and Gresham Soroptomist
Mayor Shane Bemis with "Mr. Gresham" Todd Kirnan
Locals Hillary and Debbie
Artist Chad Caswell and wife Erin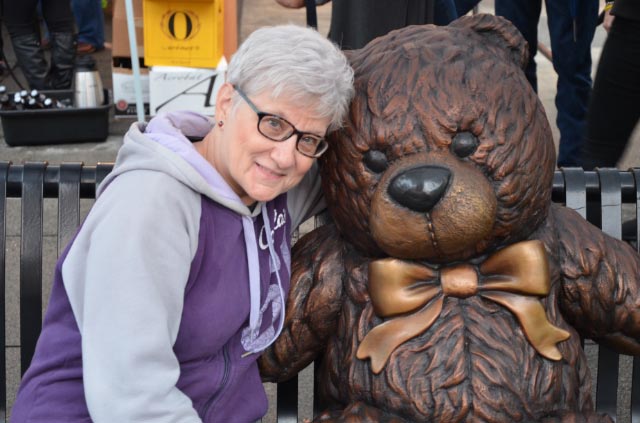 Charlotte Becker with Teddy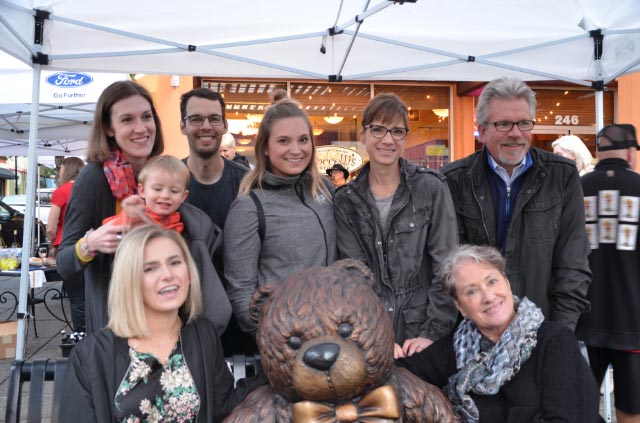 Carol Nielson with her family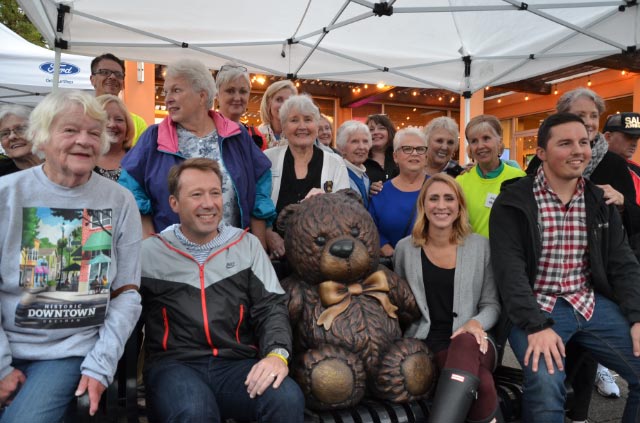 Joan Albertson, Mayor Bemis, Teddy, Alix Bemis, Chad Caswell with Gresham Soroptomist looking on.
Come by downtown Gresham to check out this great new addition.